Leg Press Trainer Machine Outdoor Exercise Equipment For Sale. Happy Island - The Largest Playground Equipment Manufacturer In Guangzhou China.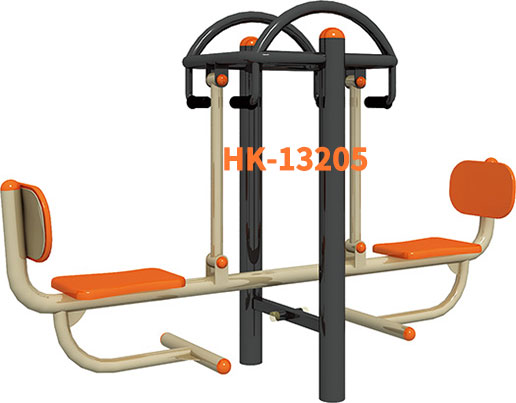 The Leg Press Trainer is a smaller, lighter-weight version of our large, origi-nal Leg Press for customers who only need a two-person station.This equip-ment provides two positions, each with self weighted resistance. The exercise places emphasis on the quadriceps, glu-teals, and hips. Since the level of resis-tance is modest, the exercise avoids risks that are are associated with heavy squats in a standing position.
Most individuals will perform a large number of repetitions, perhaps as many as 20 to 30, which introduces greater cardiovascular benefit to compliment the power developed in the legs. For maxi-mum resistance the exercise can be done with one leg at a time.

Also, one may choose to use the piece of equipment to perform calf raises in a seated position, one or two legs at a time. With fully extended legs, press the toes into the platform and push yourself up and away from the supports using the calf muscles.

This equipment:
Exercises the heart, legs and core
Improves balance and coordination
Improves physical literacy
Gives an excellent cardiovascular workout

Our product are clearly labelled with safety-in-use guidance and with suggested workouts to help people get the greatest benefit.
We are serious about safety and quality. All Happy Island outdoor gym equipment is produced under ISO9001 for quality standards and management, and conforms safety standards EN1176.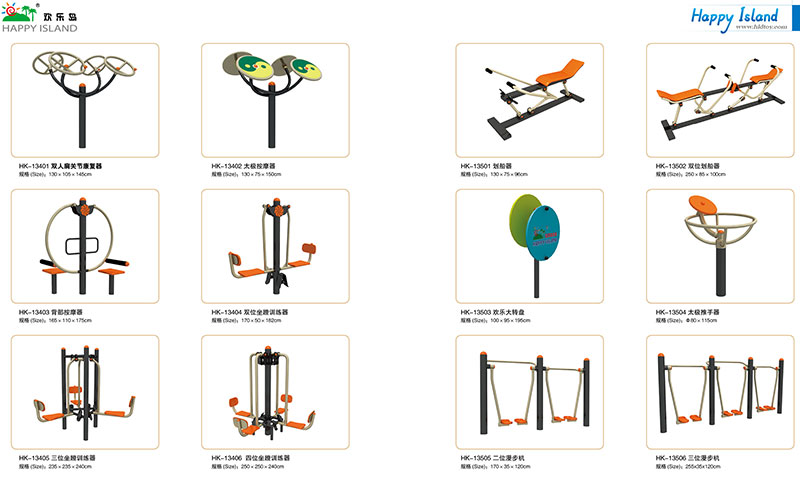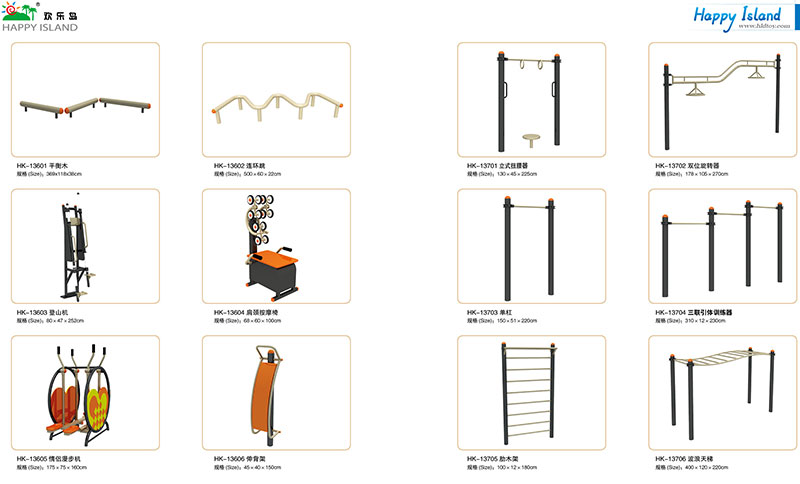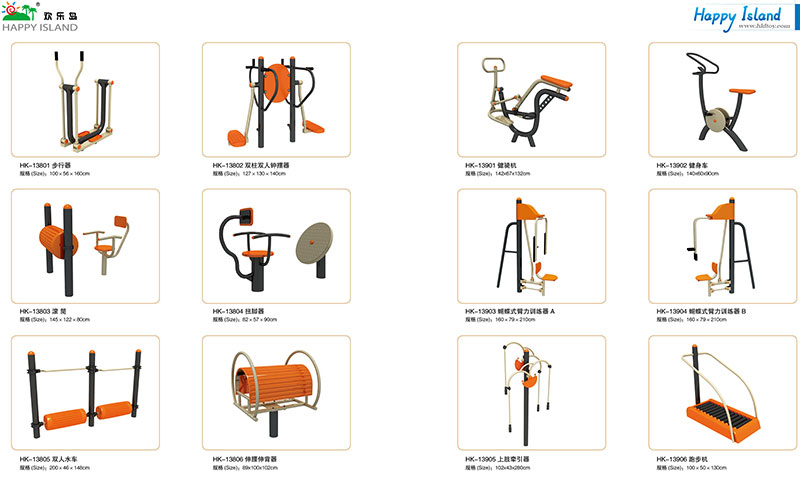 Contact us today to customize your outdoor fitness equipment - OEM ODM